The Red Dead Redemption 2 Outlaw Pass # 5 is now available in Red Dead Online, offering a wealth of new rewards to unlock across 80 club ranks, including: a new camp dog, clothing, storage items, booth decor, and more.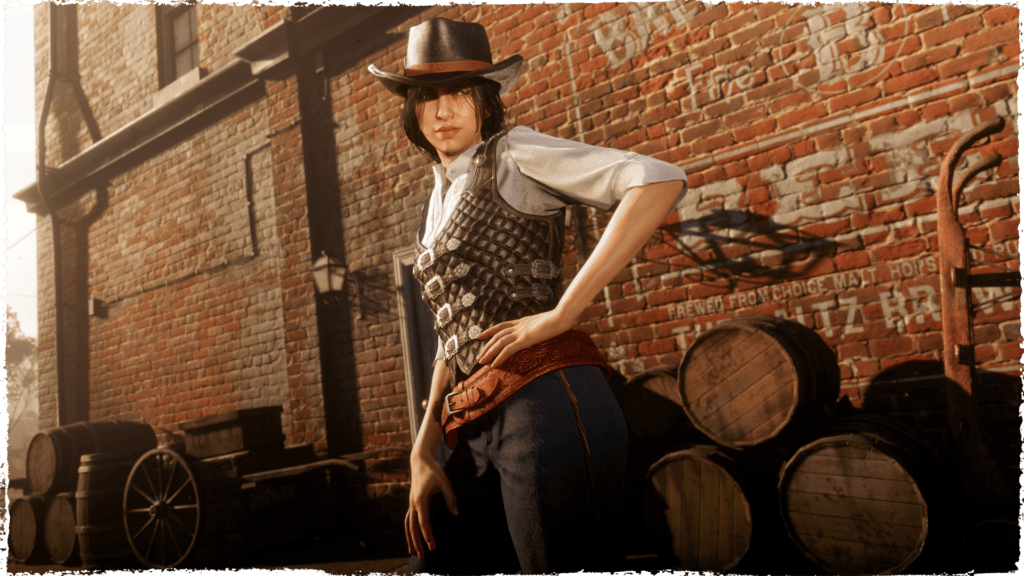 If you purchase the new Outlaw Pass # 5 by March 23, you will receive a discount of 10 gold bars – this means that the entire cost of the purchase across the 80 ranks can be recovered.
Maybe it's a good time to do the 2 step verification process to secure your Rockstar Games Social Club account and with it receive a 10 gold bar gift, plus $500,000 for GTA: Online.
Rewards, XP boosts and discounts this week
Double rewards in Free Roam missions for Hamish, Flaco, Sadie or other strangers on the map
Triple XP for cleared gang hideouts
Login rewards for dealers : two vouchers for 25 dealer goods each
Login rewards for black distillers : 5 free mash refills, an offer of more than 30% discount on a role item of the "budding" or "aspiring" levels. In addition, there are no placement fees for illicit distilleries.
An offer of 30% discount on a role item of the levels "Recognized" or "Established" for the conclusion of a black marketer or dealer sale
Login reward for collectors : 5 wildflowers just for playing
New discounts : 40% discount on the refined binoculars, the wilderness camp, improvements for the illicit distillery's still and on all dealer cars (with the exception of the hunting car) and 30% on outfits and hats
Temporary clothing available again : the Fernwater coat, the Hopeman waistcoat, the dressing gown, the Strickland boots, the vaquero baroque spurs, the squat stovepipe cylinder, the raised skirt, the concho trousers and the gardenia hat
New Prime Gaming discounts : All those who link their account to Prime Gaming before April 12th will receive an offer of 30% discount on selected multi-purpose horses, 30% on selected horse care brochures at the fence and 40% on saddles
Ongoing Prime Gaming Benefits : Everyone with a linked Prime Gaming account will receive a voucher for a free bounty hunter license and a trimmed amethyst paint for the bounty hunter cart
New rank rewards for the "Wheeler, Rawson & Co." Club: weapon adjustments, a free skill card, ammunition supplies, mash refills for the illicit distillery , RDO $ and more
The Outlaw Pass # 5 for 35 gold bars includes 80 club ranks – if you strike by March 23, you will receive a discount of 10 gold bars
Source: Press release