Razer has just launched the new Razer HyperPolling technology, which debuts in the new Razer Viper 8K Hz, the first gaming mouse for eSports with a true polling rate of 8000 Hz, eight times more than the 1000 Hz polling, so far the maximum rate supported by the fastest mice on the market.
This technology will be essential to take better advantage of graphics cards and monitors with ever higher update rates (above 144 Hz), since the polling rate is responsible for the frequency with which the data for each click and position are transmitted to the PC. Using the Razer HyperPolling technology, used in this Razer Viper 8K Hz, it will be possible to eliminate the micro stops of the action, resulting from the lack of synchronization of the mouse action speed with the screen.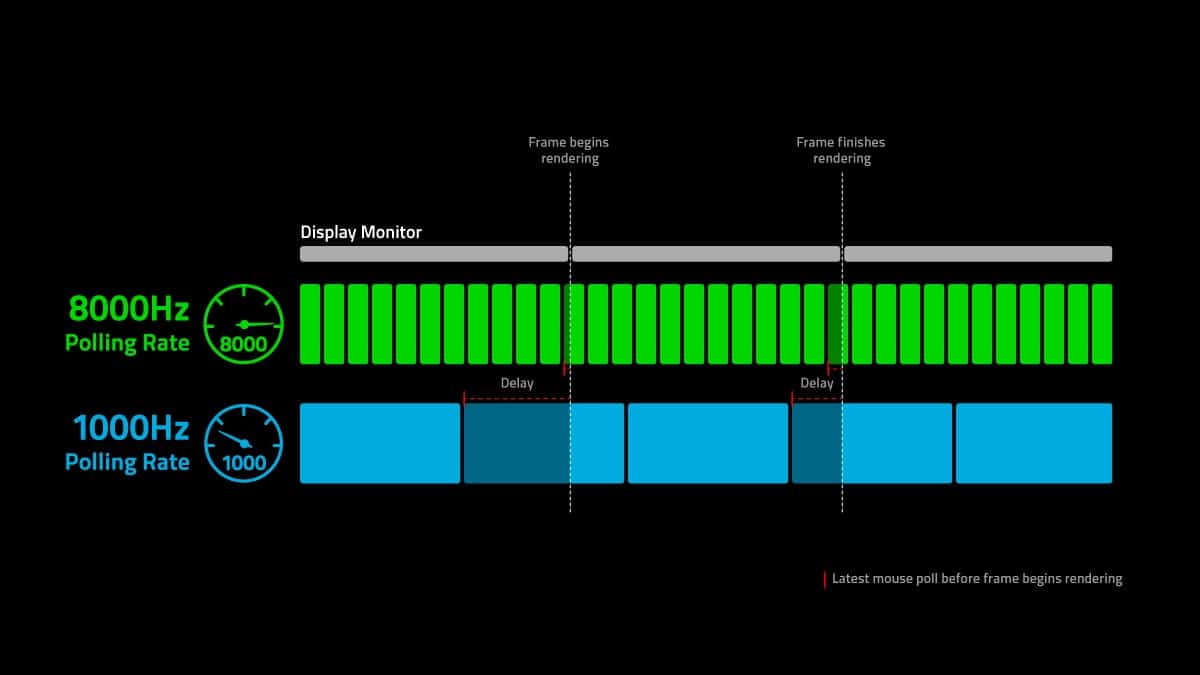 The Razer HyperPolling technology uses a high-speed USB microcontroller, which, by guaranteeing 8000 Hz polling rate, that is, sending data 8000 times per second, it is possible to reduce the latency of each action from 1 ms to just 1/8 ms.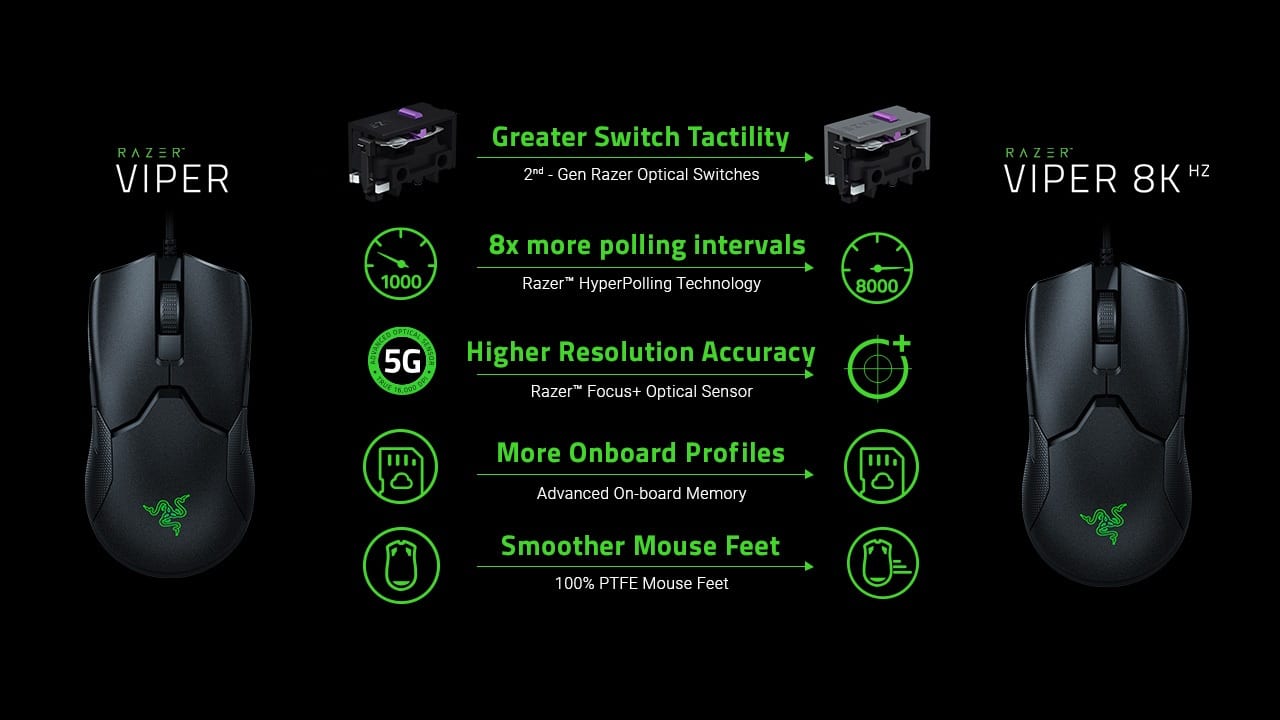 The Razer Viper 8K Hz also stands out for its ambidextrous format, the use of second generation Razer optical switches, certified for 70 million clicks, and the 20,000 DPI Razer Focus + optical sensor. It also has 7 + 1 programmable buttons, storage of hybrid profiles (integrated and in the Razer cloud), and Razer Chroma RGB lighting. This mouse can be ordered from the Razer online store for € 89.99.