This week you can expect double GTA $ & RP in "GTA 5 Online" in Lamar missions, Madrazo dispatch missions, transformation races, Hunting Pack (Remix) as well as in competitive battles.In addition, all "GTA 5 Online" players who already have the Dinka T-shirt will receive a washed-out version. All you have to do is play one game in the Rockstar blockbuster that week.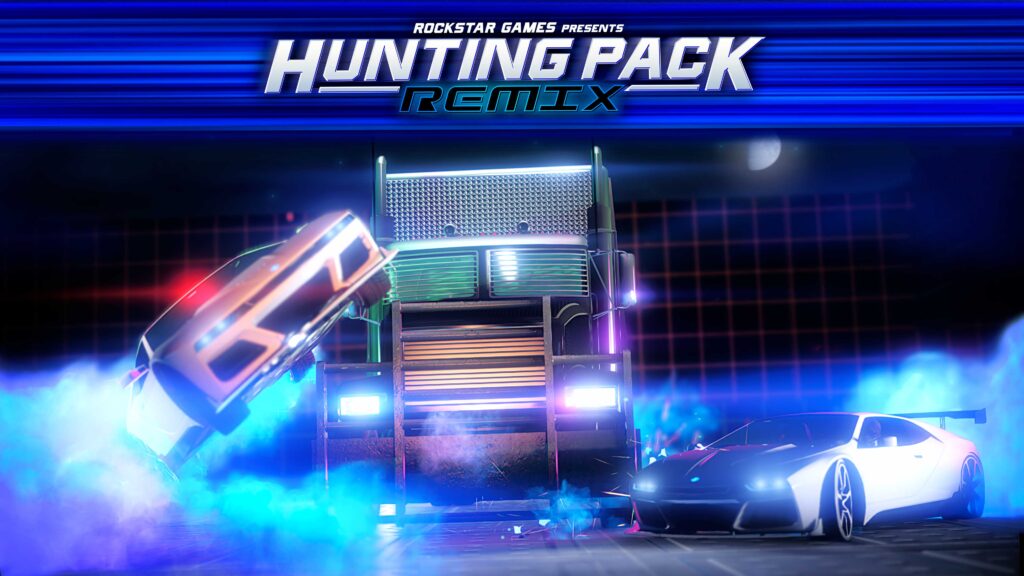 Neon skull protective mask and panic prolapse basketball outfit
If you complete the Cayo Perico Heist by March 17, 2021, you will receive the panic prolapse basketball shorts. If you have mastered a preparatory mission for the Doomsday Heist by this point, you will secure the neon skull protective mask. All rewards should be delivered within 72 hours.
The prize vehicle of the week: HVY Nightshark
In the lobby of the Diamond Casino & Resort you can spin the wheel of fortune once more and win various prizes. The prize vehicle of the week is the HVY Nightshark. It is an armored SUV designed to withstand an attack with missiles and bullets,
Discounts of the week
Real estate discounts:
Bases & modifications and extensions for bases – 40% discount
Terrorbyte & modifications and extensions of the Terrorbyte – 40% discount
Vehicle discounts:
Buckingham Miljet – 40% off
HVY Chernobog – 40% discount
Rhino tanks – 40% discount
Progen Emerus – 40% discount
Mammoth Squaddie – 25% off
Gun discounts:
Widowmaker – 40% discount
Up-n Atomizer – 40% off
Unholy Messenger of Hell – 40% discount
Prime gaming bonuses and perks
Players who link their Rockstar Games Social Club and Prime Gaming accounts will receive the Kosatka Sonar Station and GTA $ 200,000 if they play a game of GTA 5 Online that week. In addition, Prime Gaming members receive exclusive discounts: This week there is an 80 percent discount on the MTL Brickade and 35 percent on the Vetir military truck.
Source: press release