As the developers at Rockstar Games announced, the latest content update for the online title "GTA Online" is now available on all platforms.
The content offered for the current week includes a free vehicle in the form of the Dinka Verus, which you can secure for yourself until March 3, 2021 at "Warstock Cache & Carry". Those who dare to take part in contact missions, open-wheel races and biker sales missions this week can look forward to double the number of experience points and GTA dollars, while bodyguards and employees are rewarded with triple salaries.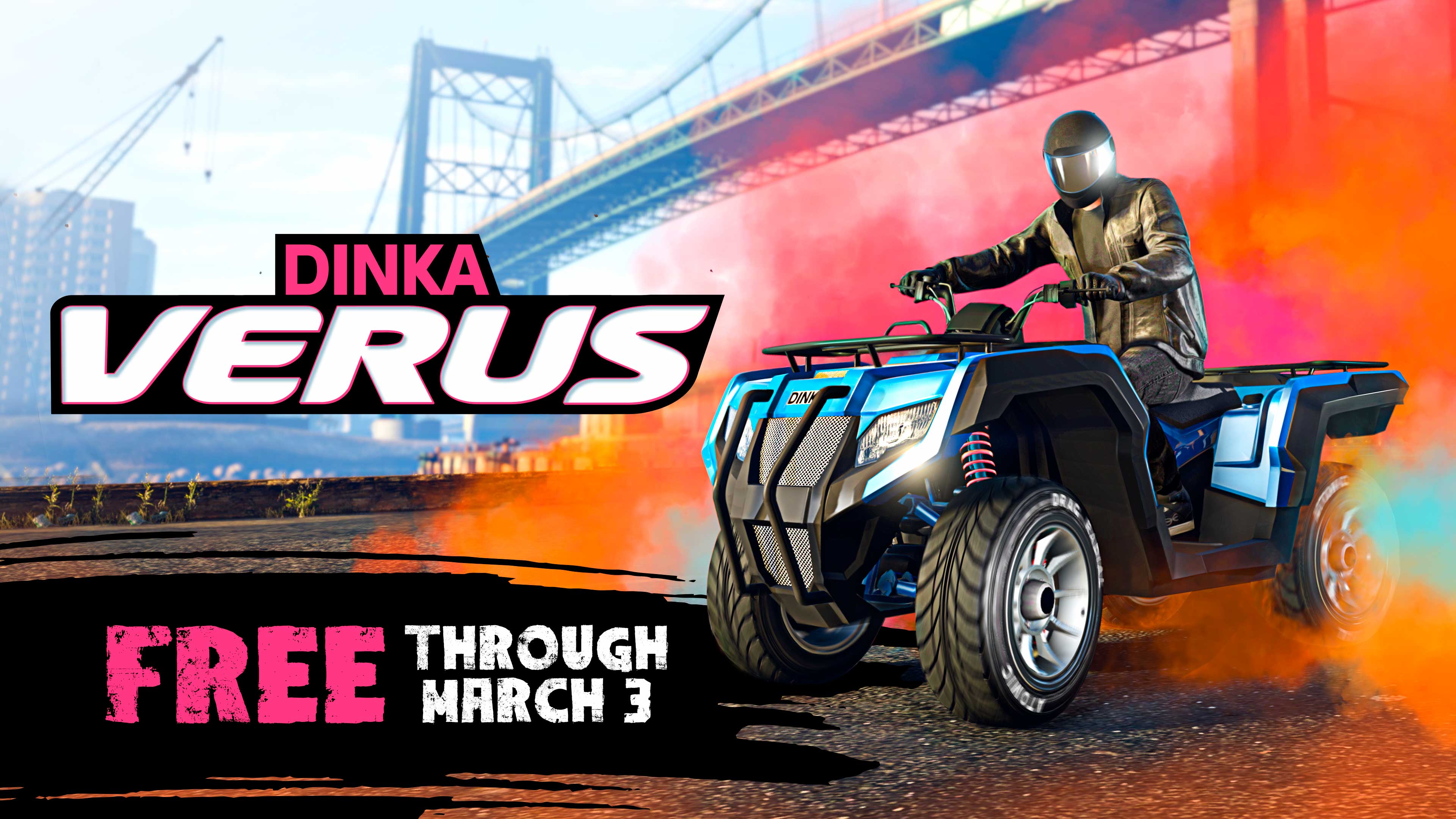 The neon-colored seam protective mask is waiting for everyone who does a casino job and will be delivered on March 1st, 2021. While the Dinka T-shirt is waiting as a free log-in bonus, the Överflöd Tyrant can be won as the main prize on the wheel of fortune this week.
A look at the discounts of the current week: 50 percent discount on the master penthouse, all MC clubhouses and MC companies as well as on the arena workshop. 40 percent discount on all open-wheel racing cars Benefactor BR8, Declasse DR1, Progen PR4 and Ocelot R88. 50 discount on the RC Bandito, the remote-controlled Invade and Persuade tank, the BF Ramp Buggy and the Jetpack Mammoth Thruster as well as 25 percent each on the RO-86 Alkonost and the Grotti Itali RSX.
The current week's Prime benefits
Prime Gaming Bonuses: Those who link their Rockstar Games Social Club account to Prime Gaming will receive 200,000 GTA dollars for playing this week and the sonar for the Kosatka for free.
Prime gaming discounts: 80 percent discount on the Dewbauchee Vagner and 70 percent on the Coil Rocket Voltic
Source: press release