PC players can download and keep Grand Theft Auto 5 including GTA Online for free. We have all the information for you.
GTA 5 is currently available for free from the Epic Games Store. You can only secure the Rockstar game from May 14th until May 21st but you will then keep it forever. If you miss the free promotion of the Epic Games Store, you have to spend money again to buy GTA 5, that would be around 30 euros.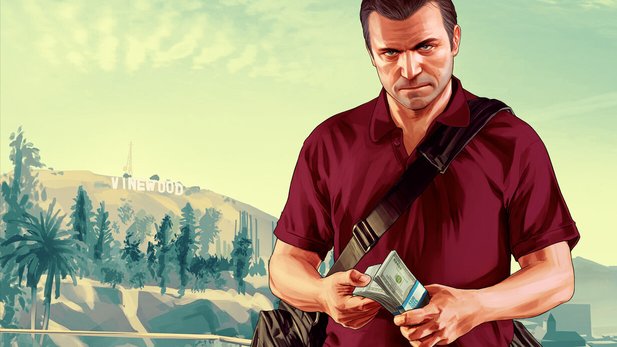 What does the free version of GTA 5 offer?
This is in the GTA 5 Premium Edition: Rockstar and Epic donate not only the standard edition of GTA 5 and GTA Online, but also the Premium Edition.
What does that mean for you specifically? In addition to the single player campaign and access to GTA Online, you will also receive all updates for the online mode that have been released to date. In particular, these include the following extensions:
The Doomsday Heist
Gunrunning
Smuggler's Run
Bikers
With the updates you can, for example, create your own biker gear with other players or carry out raids with floating cars and jetpacks that take place away from any logic. You will also receive the »Criminal Starter Pack«, which will give you GTA $ 1,000,000 right at the start of online mode.
New event brings double loot: If you want to jump straight into the online frenzy, the current event will be of interest to you. At the moment there are all pistols at arms dealers as well as double rewards for missions of the Bunker Series or Gunrunning mode. So you get both twice the amount of experience points and twice as much money.
How to download GTA 5 from the Epic Store
You need two-factor authentication: Currently it is only possible to download Grand Theft Auto 5 and GTA Online from the Epic Store using Rockstars two-factor authentication. But this is not rocket science, we will explain how it works!
To do this, you must first register with Rockstars Social Club and verify the email address used for it. Once you've done that, you should get an authentication app for your smartphone or PC, such as Authy or the Google Authenticator. In a blog post, Rockstar has compiled a complete list of all recommended authentication apps.
If you have bought one of the apps, you have to register in the social club and click on "set up" under "Settings" via "two-step authentication". You should now see a QR code that you can simply scan. You will be redirected to a page where you should log in again with your Rockstar access data. Now quickly click on "verify" and voilà, the two-factor authentication is set up.
Release
Grand Theft Auto V was released on PlayStation 4 and Xbox One on November 18th, 2014. The PC version finally came out on April 14th, 2015.