Two free games for the PC await you again this Thursday in the Epic Games Store. In a few hours you can download the two new gaming gifts and keep them forever. We have summarized the most important details for you in this message.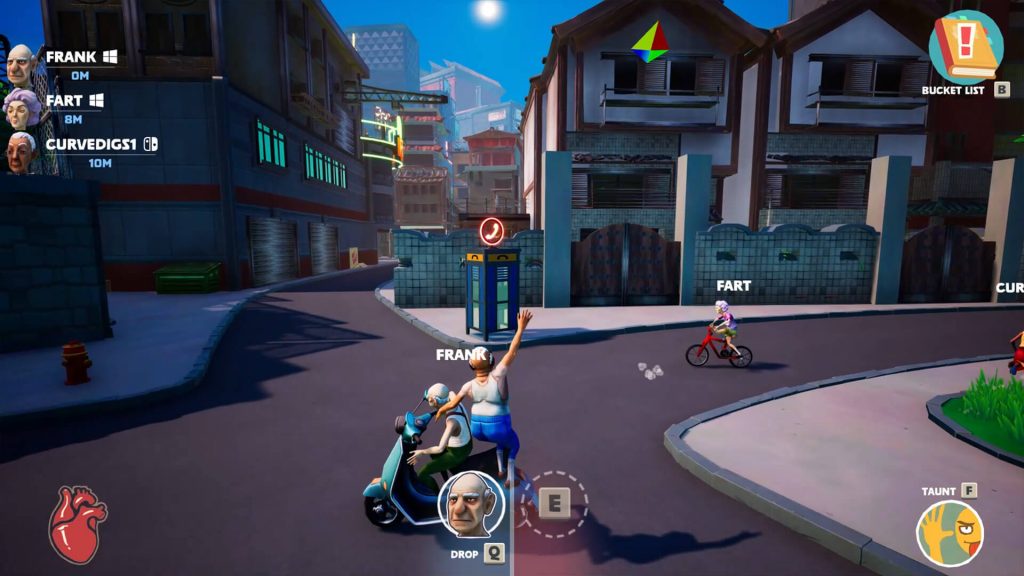 Today these free games are available in the Epic Games Store
One of the free full versions is the humorously staged sandbox game Just Die Already from the DoubleMoose developer studio, which has already released the Goat Simulator . This game is also pretty wacky, because you take on the role of a pensioner who has just been kicked out of a nursing home. Now he must overcome dangerous challenges to earn pension certificates. The focus is on a variety of fun ways to bless the dead. That may be a bit macabre, but it should also cause one or the other laughter.
The second free game that you can download from the Epic Games Store is the point and click adventure Paradigm from Janerka Productions. It's a lot darker than Just Die Already, as it's all about a mutant gone wrong and his journey through a post-apocalyptic land.