CD Projekt Red introduced a new Cyberpunk 2077-inspired bracelet, the limited edition T-2077, developed in collaboration with Blonie Watches, which is now available for pre-order.

Details
The strap and watch space are made of grade 2 titanium , with a butterfly clasp system and a quartz mechanism with a yellow LED display, to reference the dystopian RPG.
The tinted glass has a sapphire coating , being water resistant to 50 meters. As for the battery, the bracelet uses a CR2032, 3V model with a capacity of 220mAh. There are 12-hour and 24-hour options, as well as three adjustable sizes.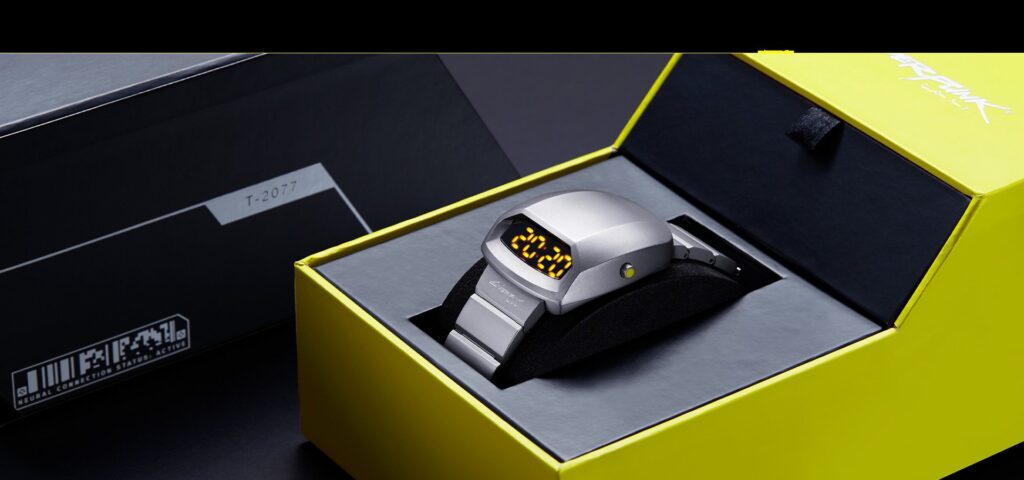 Release
Those who purchase the watch are entitled to a two-year manufacturer's warranty, with an estimated release in June 2022 and priced at $499. Owners can also count on a certificate of authenticity that uses Blockchain technology, a responsibility of the Arianee company. The decision aims to prevent counterfeiting, and it is possible to transfer ownership of the device through the Arianee application.
Still on Cyberpunk 2077, CDPR recently announced its intention to focus on expanding the game, now that a large part of the bugs are resolved. The company still intends to release the PlayStation 5 and Xbox Series versions, which are scheduled for early 2022.