In a blog post, Blizzard, the developer behind the MMORPG World of Warcraft, announced a new game, so far it does not have a name, just a genre: Survival.
Blizzard 's official blog post states that the new game will be a "brand new survival game for PC and console". Features are not specifically mentioned, but it should be a world full of heroes, stories and adventures. The focus seems to be on exploration and writing your own story as well as building the world. That sounds like classic survival elements in the style of games like ARK: Survival Evolved or Conan Exiles.
In the post, Blizzard is specifically looking for employees in the art and design departments, as well as software specialists for software, servers and audio.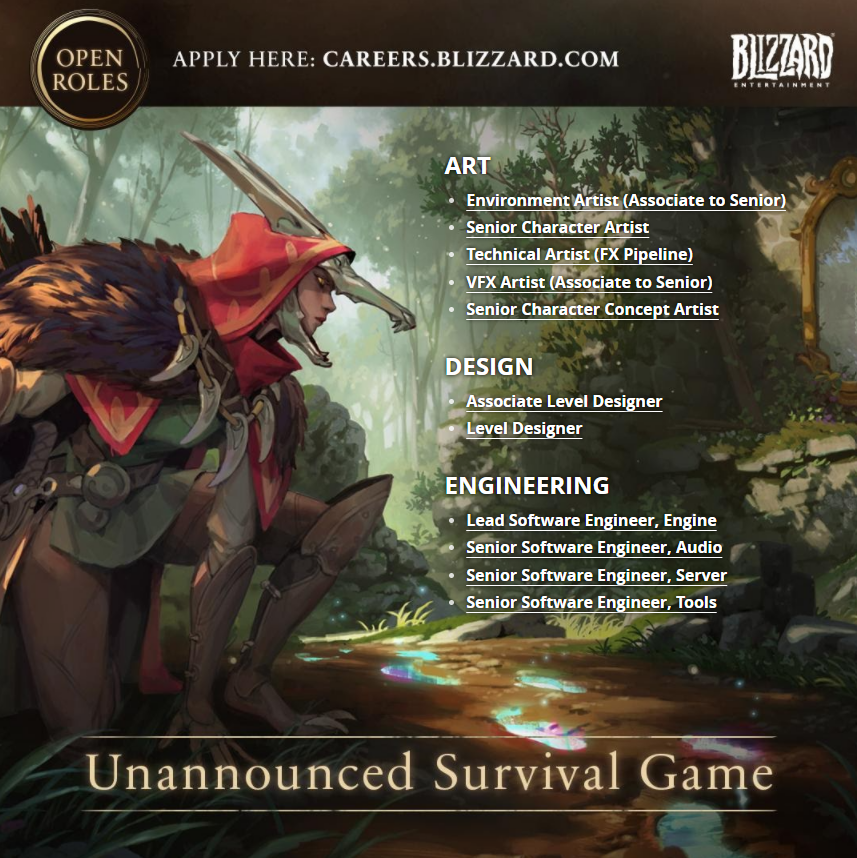 New Universe at Blizzard, what could be in it?
According to the blog post, Blizzard wants to embark on a "journey into a whole new universe" with this new game, which means it won't be a well-known setting in the popular Warcraft, StarCraft or Diablo franchises. However, the studio does not go into further detail.
The features are still largely unknown. But, the description: "a vast world of possibilities waiting to be explored" suggests some genre-specific content:
an open world with hidden locations to explore
Free class and skill system in which everyone chooses what and how to play
possibly crafting and building to transform the world to your own liking
Since there is also talk of a "place full of heroes", the new game should be a multiplayer or an MMO.
The first teaser image also shows a green landscape with a flying castle in the background, while more modern people with a bicycle are in the foreground. It is quite possible that it is a fantasy setting with references to the real world.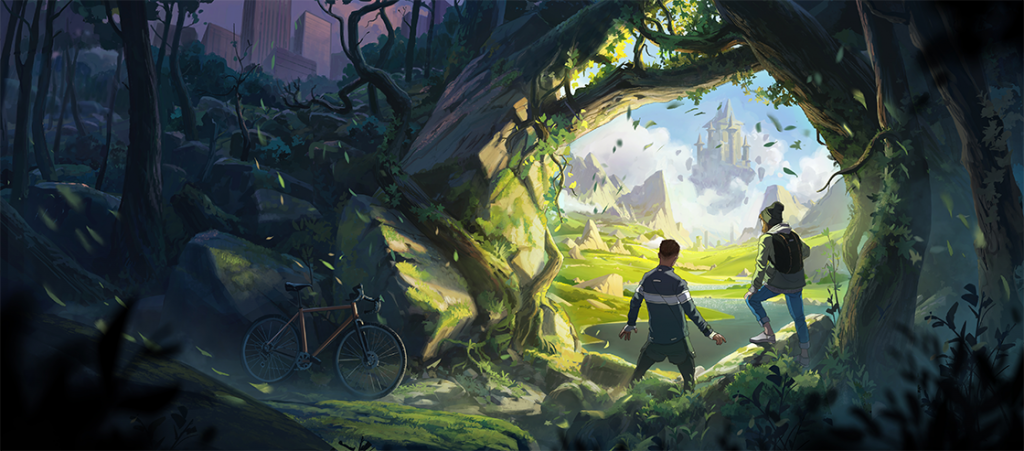 Release date
A release date has not yet been given. The studio is currently looking for developers, the release should be some time in the near future since the game is already in a playable state.
Blizzard boss Mike Ybarra wrote on Twitter that he had played "many hours" with the team. So the project may have progressed further. However, not much information has been given in that regard